Tiny house... SEX!
We spend a lot of time talking about tiny house design, how to organize furniture and clothes, how to store food and how to function off the grid. Very seldom do we talk about whats really going on in our tiny homes... What really happens in your tiny home behind closed doors? Do you spend all your time organizing and setting up picture perfect scenery? I think not. You get board, you get hot, and lets face it, you get horny and you get it on! there's nothing to be ashamed of, we all do... Or at least we should. In this article were going to talk about having tiny house SEX, with all the facts including the awkward moments and downright funny situations we get our self's into when no one else is watching.
The good, the bad, and the hilarious part of tiny house sex
So its the end of the night; you both have just had a good days work, worked on your solar set up or harvested some greens from the garden. Next, you have had some hot tea and watched a scary movie, but it started to get late so you moved up to the loft. Lets just say you planed on going to bed but that did not happen. You end up snuggled up against each other and are caught in the moment... This can be really romantic, in your cozy tiny space, maybe with a moon roof so you can see the stars above you or some really awesome mood lighting. Very romantic, that is, until one of you gets carried away and smashes a head against the roof! This may sound crazy to some of you but, if your a tiny house owner, this is reality and a part of the beauty that comes with such a small package (that being the house ;) .............................................................Check out our t-shirts for sale!!!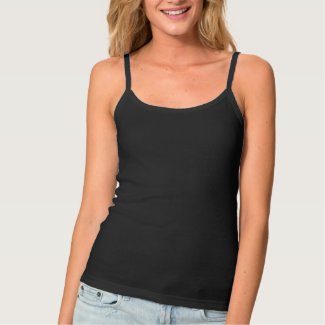 Our Tiny Cabin Project Spaghetti Strap Tank Top
by
OurTinyCabinProject
Customize a tshirt
online at Zazzle.
Loft sex:
so there's only a couple good positions that'll work in the loft. Remember, you might have only 4 feet of height or less till you hit the roof. Doggy style is not going to work, you may be bent over but he's on his knees, one look up and hes a goner. And forget about any kind of riding position or you'll be in the same predicament, hitting you head against the roof above you. In the loft, your best bet is going to be a spooning position either facing or opposite, I have found that on a thinner mattress its easier to do some hip thrusting movements (TMI?) and your not going to run into any problems with height. Another position that works well is being on your tummy with him on top or the classic on your back position which allows for eye contact and kissing. I suggest tho, if you doing it loft style, to stay away from the ledge. The last thing you need is to fall off and break your butt! But enough with the funny scenarios, lets think about making it work and using every square foot of your space.
The loft is not the only place!
Ever hear that saying 'change it up' or 'get out of the bedroom'? The same thing goes for tiny house sex. Try getting out of that crowded loft and discovering some other useful areas of your tiny home. The first best place would be your tiny house couch. This will give you and your partner many opportunities to play around with different position. Just make sure that if your couch is on wheels or sliders that is is locked into place, so that you don't go sliding across the living room. Because the space is more open and you probably have plenty of head room, standing positions and doggy style will work out great and you'll have more cushion for your tush! .........................................................................
We have sexy DUDE shirts too!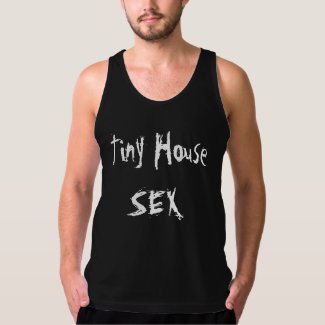 Our Tiny Cabin Project T-shirt
by
OurTinyCabinProject
Put your
picture on t shirt
designs at zazzle.com
Keep it clean... I don't know about you, but i have always enjoyed that surprise in the shower. If you think about it, its a great feeling knowing that your fresh and clean. You have no anxiety about any weird smells or if you'll be able to get out of them skinny jeans. Make use of shower time to unwind and get your partner clean with you. I wont spell out the rest!
Multi purpose furniture
Another great thing about tiny house life is that you probably have movable furniture and removable cushions and pillows. It might be a great idea to take those couch cushions and make a bed of your living room floor. This part doesn't just have to be for sex either. Make a romantic movie night by the fireplace with some bubbly drinks and chocolate strawberries. Watch a good movie and enjoy each others time, because the tiny house will bring you closer together!
Some additional thoughts...
Because our tiny house is on private property in the woods, we have expanded our 'discovering' beyond the tiny house. We've played with the porch and have also hung a hammock near the fire on a cool summer night. Now, this part is completely up to you but if your in a regular neighborhood or have close neighbors, I'd probably shy away from that idea, but if not, the possibilities are endless!
Well, there you have it... Tiny house sex!
Comment below and let us know what you thought of this particular article and feel free to share any of you embarrassing tiny house sex stories, if your partner will let you. If you haven't, make sure to follow this blog for the many more discussions we have on way and check out our you tube channel HERE. Until next time, have fun and stay tiny!
If you liked this please subscribe to our YouTube channel
http://www.youtube.com/c/ourtinycabinproject